WHEN I WAS HER DAUGHTER 
is the 2022 RESILIENCE category WINNER of the Memoir Prize for Books!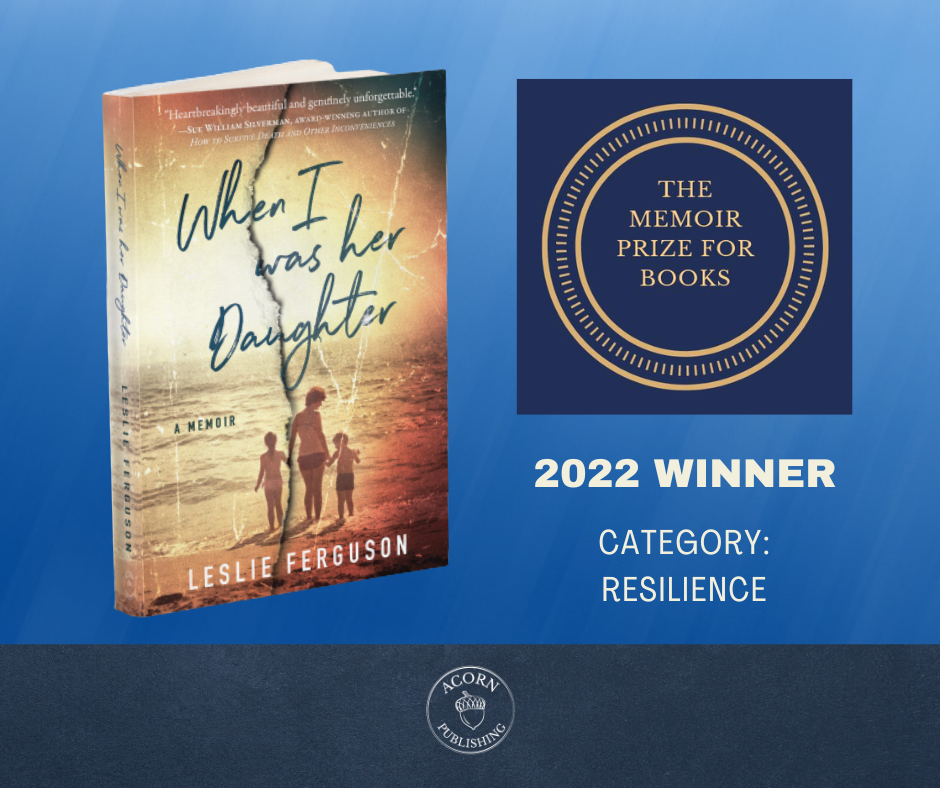 Click the button
to read the first 3 chapters
"Heartbreakingly beautiful and genuinely unforgettable."
—Sue William Silverman,
author of How to Survive Death and Other Inconveniences
WHEN I WAS HER DAUGHTER: A MEMOIR
Seven-year-old Leslie has a serious problem. Someone is trying to kill her. She and her little brother must confront the stark reality of living with their mother's raging psychosis. Other family members try to help, but they are no match for the violence and unpredictability that comes with mental illness. Once in foster care, Leslie learns that life doesn't improve just because she's free of her mom. All seems lost . . . until one simple and unexpected question changes Leslie's world forever.
When I Was Her Daughter is a found-family story of compassion and forgiveness. With raw honesty, Ferguson depicts her journey through madness, loss, and a broken child-welfare system where only the lucky and most resilient succeed.
The bestselling debut memoir is available now!
Also available from other online book retailers and by request from your favorite local bookstore